Join us for a truly unforgettable experience and enjoy the natural beauty of Negombo Lagoon with Go Holiday tours.
Escape the hurly-burly environment of Negombo town and enjoy the tropical adventure in the middle of the lagoon.
Negombo Lagoon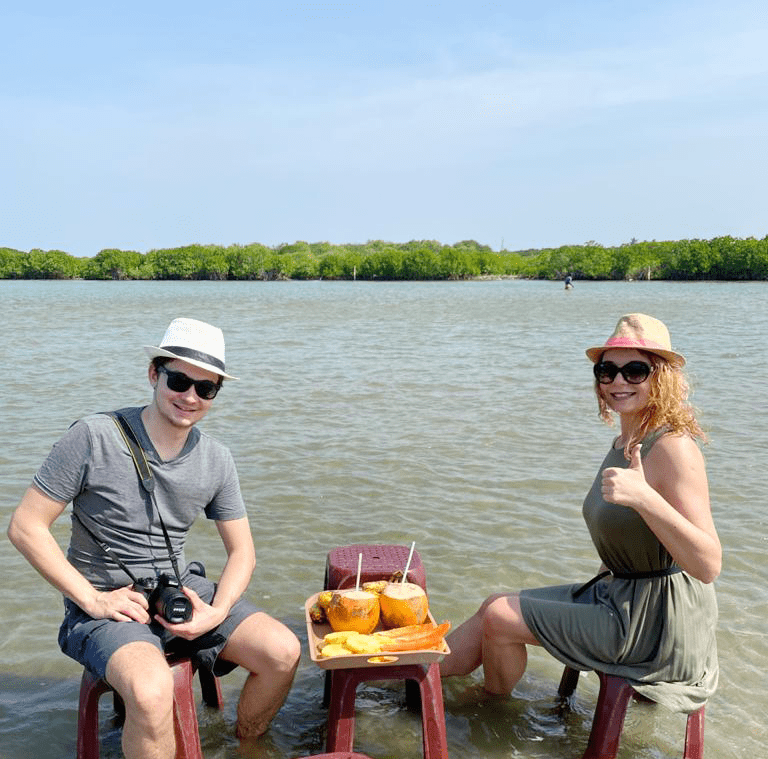 Sri Lanka, an island in the Indian Ocean, has lagoons along 1,338 km of its coastline. They experience low-energy oceanic waves and semidiurnal microtidal currents.
The Sri Lankan coastal lagoons are not numerous but they are diverse in size, shape, configuration, ecohydrology, and ecosystem values and services.
Negombo Lagoon is one of the largest coastal lagoons in south-west Sri Lanka. The lagoon is fed by several small rivers and the historic Hamilton Canal.
So, you can explore the mangroves in the Negombo lagoon by boat and buy fresh fish for lunch.
further, enjoy fishing and BBQ in the middle of the lagoon. and relax your day with tropical foods and refreshments.
While the boat ride, your private guide will explain and share the stories of people and their lifestyles, around the area.
Therefore, you will have a good idea and experience of the lagoon area as well as the natural environment, coconut palms, mangrove forests, all sorts of birds.
Go Holiday tours invite you all to experience our adventure tour in the Negombo Lagoon.
NOTE:
Minimum number of 04 packs for the tour
BBQ and Fishing can be arranged upon request
Boat ride time will be one and a half hours
Foods will be provided
Qualified and experienced boat captains
We speak your language
We can accept all flexible plans
You can reach out to us at panolde@gmail.com or call us at +94 77 358 5741 | +94 77 230 3083 -WhatsApp – W.DHANUSHKA LOWE (Dhana),